Surrounded by the ocean, with rich fishing grounds, Japan has developed a fishinspired food culture unique in the world. These rich marine resources and our dynamic food culture are a source of pride for Japan, and are drawing increased attention from around the world.
Located in one of Japan's most prominent port cities, Hakodate, we not only provide consumers with freshly caught fish and high safety quality processing techniques, we also strive to promote healthy living, the joy of food and pride in Japan's food culture, all of which helps to deliver a more enriching and dynamic food culture to all.
Marine Fishery Wholesale Business
We have established a rigorous system to ensure the products we deliver are always available and of the highest safety quality to meet our customer needs. In addition to North Pacific shortfin squid (illex squid) landed in Hakodate, and fresh fish from every corner of Hokkaido, we also supply frozen fishery products and fishery products imported from around the world. We also import fishery products from our affiliates and branches in South Korea and other countries,which are then primarily sent to food processing manufacturers in Hokkaido Prefecture, and to a lesser extent other parts of Japan.
Refrigeration and Freezer Warehouse
Steel-framed building with partial second floor
Site area / 3,477.60m²
 Able to issue warehouse receipts, store bonded cargo, and equipped with an Fgrade refrigerator
On-site 5-ton capacity for refrigeration and freezing
]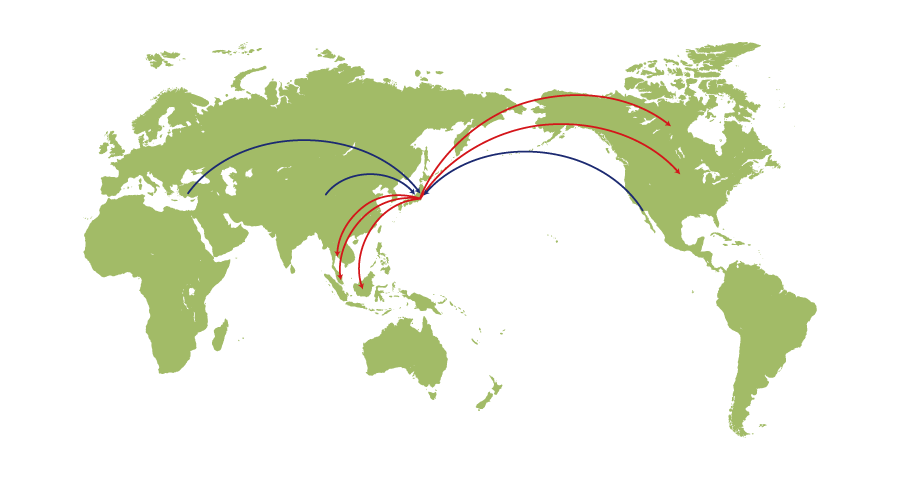 We deliver fishery products from around the world to Asia and many other countries. We offer the highest safety quality through our rigorous safety protocols, strict hygiene control for our employees and a precise temperature control system for our storage and processing facilities, thus ensuring the highest freshness.
Kochi Business Headquarters
Dohsui Nakatani Suisan Co., Ltd. / Kochi Dohsui Co., Ltd.
The processing of sashimi for export, particularly tuna cultivated in Sukumo Bay, sea bream and yellowtail, as well as the frozen processing of feed for tuna cultivation.
The company owns 3,000-ton freezer warehouse- and 200-ton ultra-low temperature refrigeration facilities, and exports foodstuffs to Japanese restaurants in China and Southeast Asia.
Processing Division・ Hakodate Plant (Hokuto-shi, Hokkaido)
After we process and season the seafood landed in and around Hakodate, we flash freeze the finished products using the latest facilities and freezing technology. Popular products, such as Ika Somen (squid sashimi), Ika Somen Shiokara (salted and fermented squid) and Kazunoko Matsumae-zuke (pickled herring roe), are shipped within Hokkaido and to the Kanto region.
Our flame-grilled squid products, including Umaka Yaki, are landed in Hokkaido and slowly flame-grilled to lock in their freshness and rich flavors.
Overseas Business Division / International Trade Division
Morroco Fixed-Net Bluefin Tuna Business
Fixed-net fishing has been used in Morocco since before the modern era to catch schools of tuna that migrate from the North Atlantic Ocean to the Mediterranean Sea to spawn. These fish are then processed at sea while they are still alive to ensure unparalleled freshness and quality.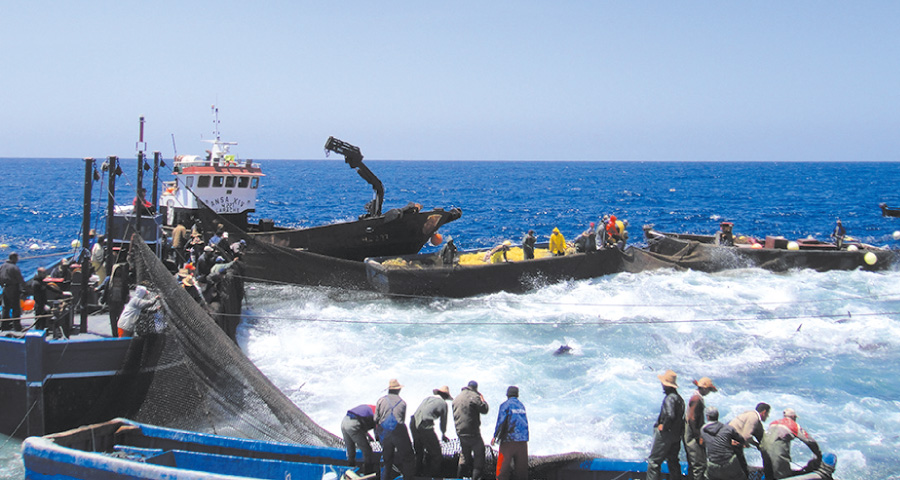 Mexico Aquaculture Business
Using proprietary techniques, we carefully raise our fish to ensure the greatest freshness possible and perfect fattiness. The fish are then flown to Japan chilledair freight via Los Angeles International Airport.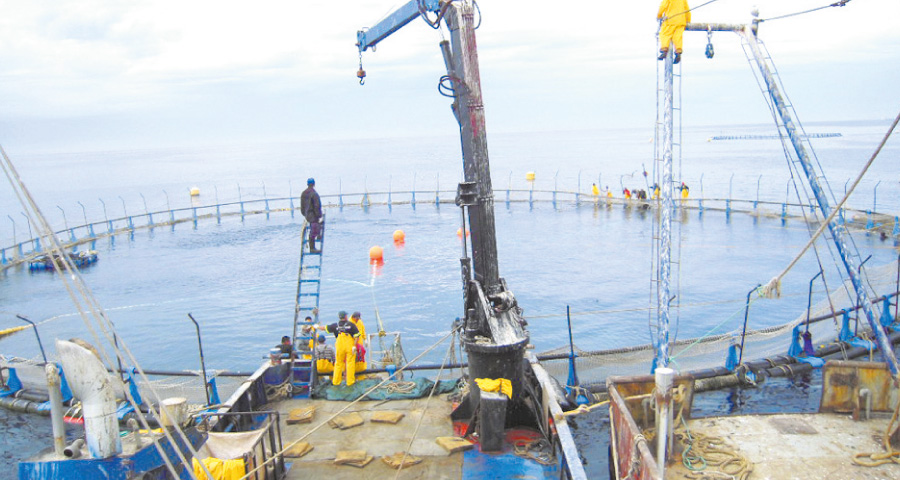 China Processing and Trade Business
We have a joint venture company in China that processes both tuna and squid. Tuna and other seafood landed in China are imported to Japan as primary or secondary processed products. We also export tuna processed in Japan to China and South Korea.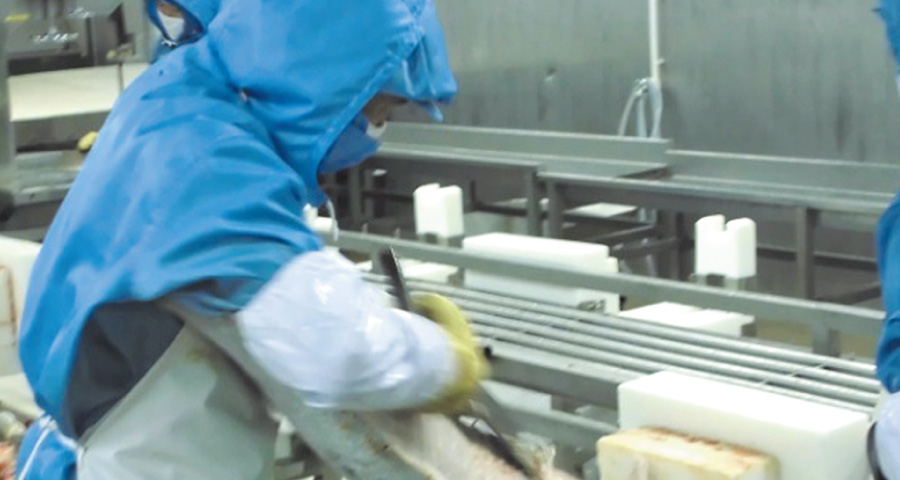 South Korea Branch
South Korea Branch and Affiliated Company, Jeong pil, in South Korea
Jeong pil, in South Korea
Our South Korea Branch jointly operates a tuna processing plant with Jeong pil. Farm tuna raised overseas are processed into products for sale within South Korea and also exported to Japan.
We also process squid and Alaskan pollack products using stocks caught in South Korea.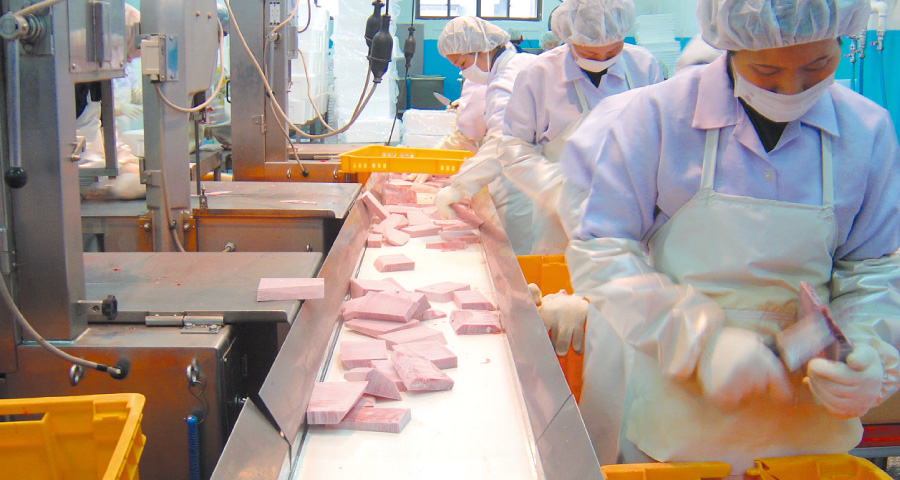 Aquaculture Business Division
Utilizing Our Experience Gained
Internationally to Develop Bluefin Tuna
Aquaculture in Japan
In 2011, we established Dohsui Nakatani Suisan Co., Ltd. to meet the growing need for bluefin tuna aquaculture in Japan.
This business is located in Sukumo Bay in Western Kochi Prefecture.
Protected from the wind and waves of the open ocean, Sukumo Bay features a ragged coastline with deepwater inlets that offer an ideal natural environment for aquaculture.
Bluefin tuna are individually line-fish harvested at the time of order, ensuring a stable supply of superior quality bluefin tuna.
---
Company Information
| | |
| --- | --- |
| Established | September 1947 |
| Paid-in capital | 50 million yen |
| President & CEO | Motohiro Takano |
| Employees | 50 (36 men and 14 women) |
| Net sales | 21 billion yen (fiscal year ending March 31, 2016) |
| Ordinary income | 316 million yen (fiscal year ended March 31, 2016) |
The Dohsui Group
Japan Locations
・okyo Sales Office
・Sapporo Sales Office
・Hakodate Plant
・Aquaculture Division (Kochi Prefecture)
Overseas Locations
・ South Korea Branch (Busan, South Korea)
・ Donghae Branch (Donghae, South Korea)
Affiliated Companies
・ Dohsui Shoji Co., Ltd.
・ Takano Trading Co., Ltd.
・ Dohsui Services, Ltd.
・ Dohsui Nakatani Suisan Co., Ltd.
・ Jeong pil Co., Ltd. (South Korea)
・ PESQUERA CHICHIMECAS S DE RL DE CV
Company history
1947

Established at Kita 3-jo Nishi 1-chome 1, Chuo-ku, Sapporo, with
paid-in capital of 25 million yen.

1994

Busan Office opened. (South Korea)

Secured fishing rights for fixed-net tuna fishing off the waters of
Morocco, with affiliated company Takano Trading Co., Inc.

1995

Established Kowa Co., Ltd. in a joint venture with our Chinese
partner in Dalian, China.

1997

Upgraded the Busan office to the South Korea Branch.

Established subsidiary DOHSUI AMERICA, INC. in Seattle,
Washington, with paid-in capital of 7,000 US dollars.

2000

Established A.J.D. TUNA LIMITED in Malta for tuna aquaculture.

2002

Established ACUACULTUR DE BAJA CALIFORNIA S.A.DE C.V. in
Mexico for tuna aquaculture.

Relocated the processing plant to Shimizukawa, Hokuto City, and
renamed it the Hakodate Plant.

2011

Established Dohsui Nakatani Suisan Co., Ltd. in Kochi Prefecture.

2013

Dohsui Nakatani Suisan begins shipping farmed bluefin tuna
(kuroshio-honmaguro) in Japan.

2015

Established Ota Dohsui Co., Ltd.

2016

Added a second production line and cold storage facility to the Hakodate Plant.

2016

Established DOHSUI Intematinal Trading Division in China Dallian.

2018

Established KOCHI-DOHSUI new profuction line and storage facility at Sukumo-city.
---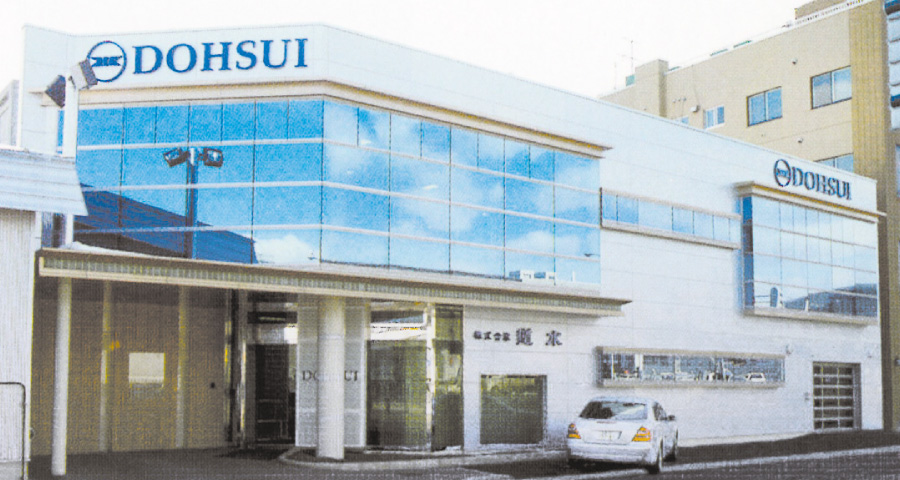 Head Office
27-5 Toyokawacho
Hakodate, Hokkaido
040-0065 Japan
T. +81-138-22-7136 (Main Line)
F. +81-138-22-3777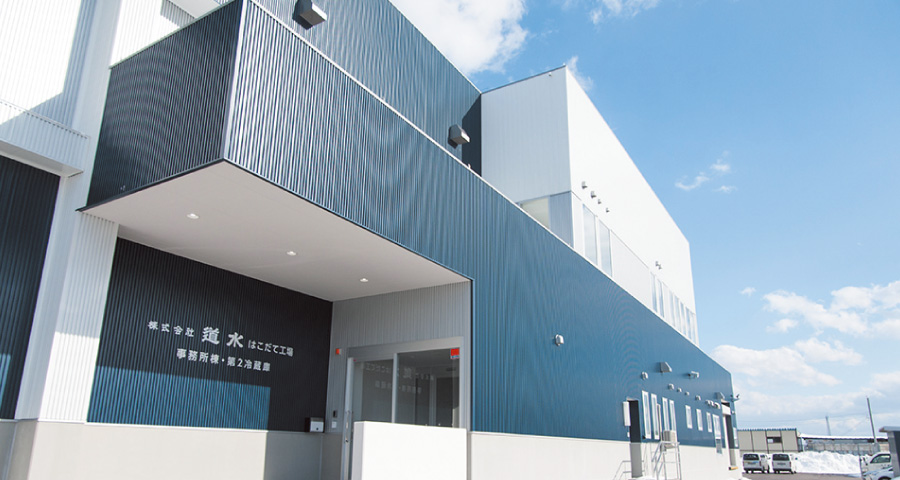 Hakodate Plant
142-24 Shimizukawa
Hokuto, Hokkaido
041-1221 Japan
T. +81-138-77-2200
F. +81-138-77-1800